PcMars Accounts Receivable
Farm Accounting Software For Windows
PcMars Accounts Receivable for Windows
This easy-to-use invoicing program will handle your accounts receivable tasks for your small business or farm operation. This accounts receivable program interfaces with PcMars to enable users to post results out of accounts receivable into PcMars. The accounts receivable program shares some files with PcMars/PLUS such as Account Codes, Enterprises, Profit Centers, Bank Accounts and Business Information.
Options available:
Add accounts receivable entries (print invoices if desired)
Receive money on accounts receivable
Search/change/delete information
Browse through the month's transactions
Calculate the month's finance charges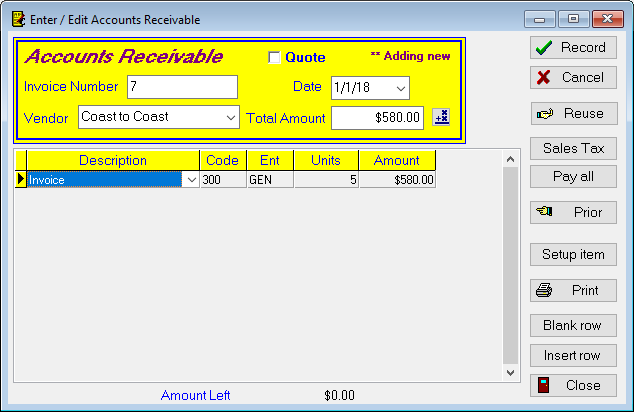 Generate Invoices & Statements
Easily enter Accounts Receivables by clicking on Enter/Edit Accounts Receivable. After entering the Accounts Receivable, user can then print off the invoice or statement.
The Accounts Receivable program is formatted so that the statement/invoice can be sent in a larger envelope with the customer address showing in the lower window and the return business address showing in the upper window. The return stub on the lower part of the statement/invoice can be detached and inserted into a smaller envelope with the return payment.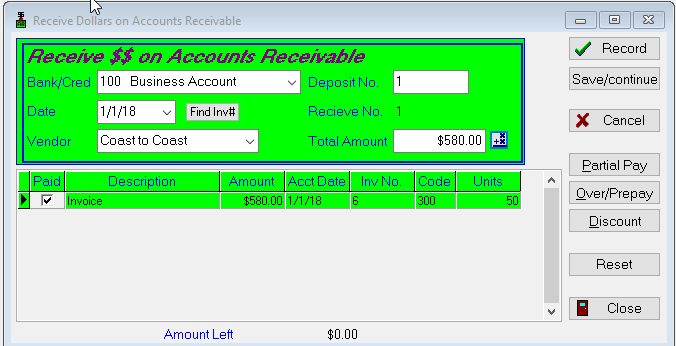 When a customer pays off one or more of their open accounts receivable, you would use this Receive Dollars on Accounts Receivable screen. The program will show all customers with open accounts receivables. User then choses the vendor and the amount being paid. Then user marks off the invoices that are being paid. The accounts receivable program also allows for partial payments, prepayments, overpayments and discounts.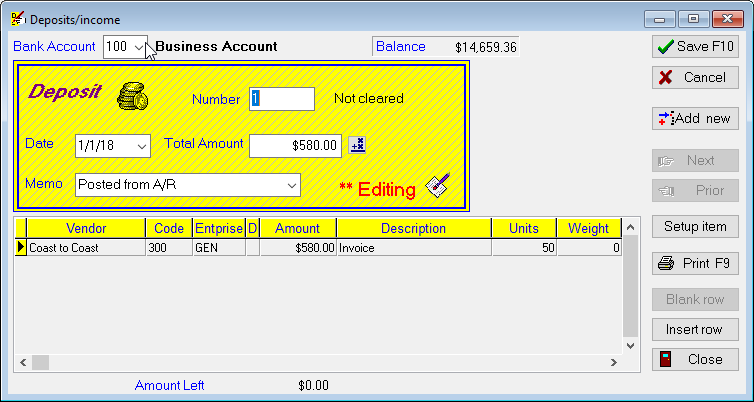 Paid Accounts Become Cash Income
The PcMars Accounts Receivable program then will post paid accounts receivables as cash income. Once the paid invoice(s) have been posted, user can then open up the deposit screen. The deposit that was posted in Accounts Receivable is now filled out and ready to be printed.